If you want to develop a mobile app, you just have to know what is a mobile app prototype and why it is so important in the whole development process. Currently, mobile application marked is just swamped with applications. That is why when you decide that your app is to go live, you must be sure that it meets all needs of the end user.
Recently, a lot of publicity has been gained by UX design, aiming to provide an optimal user experience before the proper development phase. It is within the UX design stage that mobile app prototypes are created. In mobile app development, prototypes check whether the concept behind the app will suit users and whether the entire UX design, user journeys, etc., have been designed the right way without spending a huge budget.
This article will cover all the issues surrounding mobile app prototypes in more detail and provide knowledge of the ten best tools you can use for prototyping focused on a mobile device!
Let's start with the basics.
What is a mobile app prototype?
In simple words, a prototype is an early sample, model, or release of a product built to test a concept or process. A prototype generally evaluates an idea or product's feasibility, design fit, market appeal, and potential manufacturability. In the case of mobile app prototypes, they are intended to illustrate how the final application will function. Such prototype is most often created with special tools that allow to quickly and effectively create a very basic interactive version of the product.
The mobile app prototype allows you to present user flows and journeys and check if they have been designed correctly. At this stage, many mistakes and dead ends occur. Because they can be located and removed early, later development will be much less expensive and time-consuming.
The prototyping process can also show opportunities for implementing solutions that the team didn't think of when creating UX design. After the prototype is ready, user testing can be carried out. This will give even more valuable insights into how people interact with the product. Based on the findings, the prototype can be improved. Mobile app prototyping is a continuous process that lasts as long as all business and user needs will be met.
TL;DR – The mobile app prototype is a very important tool in the design process. It allows you to test user flows and journeys, find mistakes and dead ends, and improve the overall UX design. User testing is also essential to ensure that the product meets the needs of its users.
Types of mobile app prototyping
Two major types of prototypes can be used for mobile app design. The type of prototype should be determined by the stage of the design process, the resources available, and the goals that need to be achieved.
Low-fidelity prototypes
Low-fidelity prototypes are typically created early on in the design process. They are quick and easy to create and don't require a lot of detail. Low-fi prototypes are often used to test high-level concepts and ideas. As they don't consume many resources, lo-fi prototypes are a great way to check whether the core features of an app make sense.
High-fidelity prototypes
High-fidelity prototypes are more detailed and closer to the final product. They are usually created later on in the design process when all the major components have been worked out. Hi-fi prototypes are often used to test specific functionality and user flows. Creating a high-fi prototype can be time-consuming and require more resources than a lo-fi one, but getting more accurate feedback from users can be worth it.
Why is it worth prototyping?
There are several reasons why prototyping is a valuable part of the design process, if not the most valuable of them all. Mobile app prototyping can help you:
Test new ideas quickly and cheaply
Get feedback early on in the process
Identify areas that need more work
Make sure everyone is on the same page
Help developers understand how the app should work
Creating a prototype can save you time and money in the long run by helping you avoid making major changes later on.
It also allows you to get feedback from users early on, so you can make sure you're building something people will actually want to use.
Best mobile prototyping tools
You already know what mobile app prototyping is, what its types are, and why you should consider the creation of clickable prototypes in your development process. Now we will present you with 10 tools that will allow you to create your own mobile prototypes.
InVision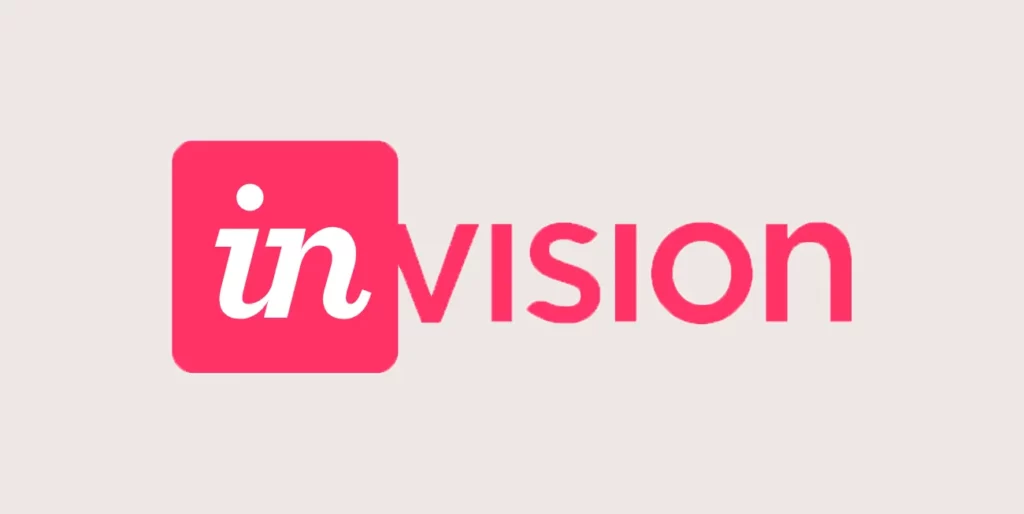 InVision is a prototyping tool that enables designers to upload sketches, wireframes, and photos to create interactive prototypes. It's great for quickly testing out design ideas and getting feedback from clients or team members. Plus, it's a free prototyping tool!
InVision also includes features such as Hotspots, Interactions, Transitions, Headers, Overlays, and perhaps the most important feature – a prototype can be built for multiple devices! Additionally, users can leave comments directly in the prototype, thanks to which getting your feedback is easier than ever!
Proto.io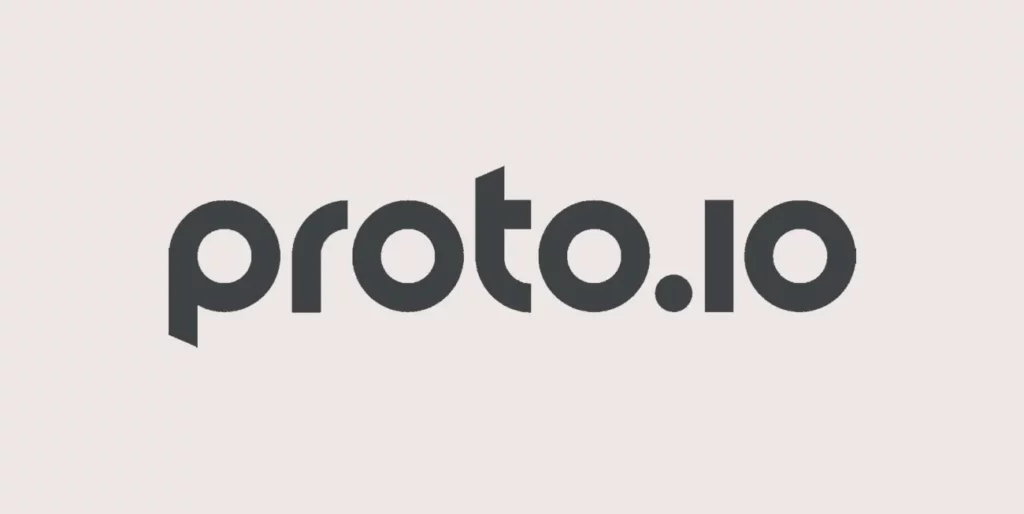 Proto.io is a tool that allows you to create high-fidelity prototypes that look and feel like the real thing. It's great for testing out detailed designs and animations. Proto.io takes advantage of a drag & drop interface, thanks to which everyone can build their own prototype! It also has a large base of pre-made UI components (250+), Templates (1000+), and digital assets (6000+).
With proto.io, you can easily go from a lo-fi prototype to a hi-fi one! Proto.io has many features: Animated icons library, Sound Effects library, Easy drag-and-drop upload, Plugins for Sketch, Figma, XD & Photoshop, Touch events & Gestures, and many, many more! It requires a subscription, but you get a 15-day free trial.
AppCooker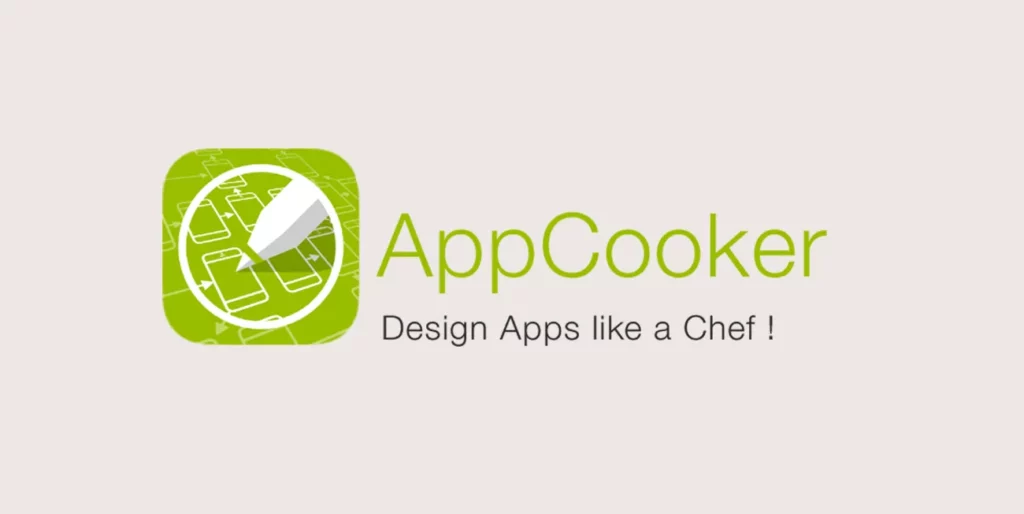 AppCooker is a tool that helps you quickly create prototypes for iOS apps. It includes a drag-and-drop interface and pre-built templates, so you can create a prototype in minutes. Plus, it's only $9.99 to use!
With AppCooker, you get all the native iOS UI elements to play with, so your prototype will look and feel like the end product in no time. With AppCooker, you can also add links and transitions, thanks to which you will be able to create the whole user journey within one software!
Adobe XD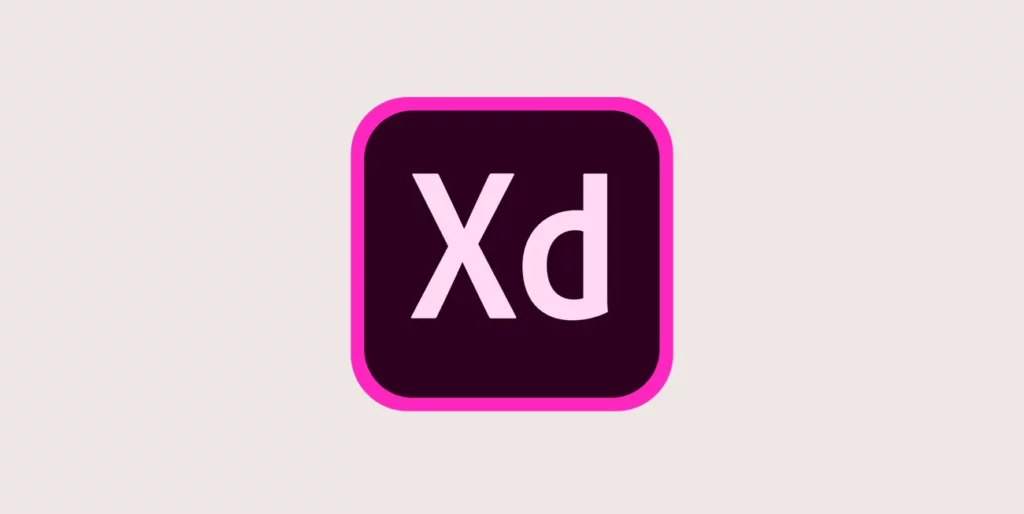 Adobe XD is a vector-based design tool developed by Adobe. It's used for creating user interfaces, wireframes, and prototypes. It's simple to use and has a wide range of features, making it a popular choice among designers. XD comes with two distinct modes: Design and Prototype.
Using XD's tools and capabilities to construct components and add artboards in Design mode. You then switch to Prototype mode to create interactive connections between artboards. Finally, you may share the prototype with your team to preview it. Adobe XD costs US$11,49/mo, but you get a 7-day free trial.
Justinmind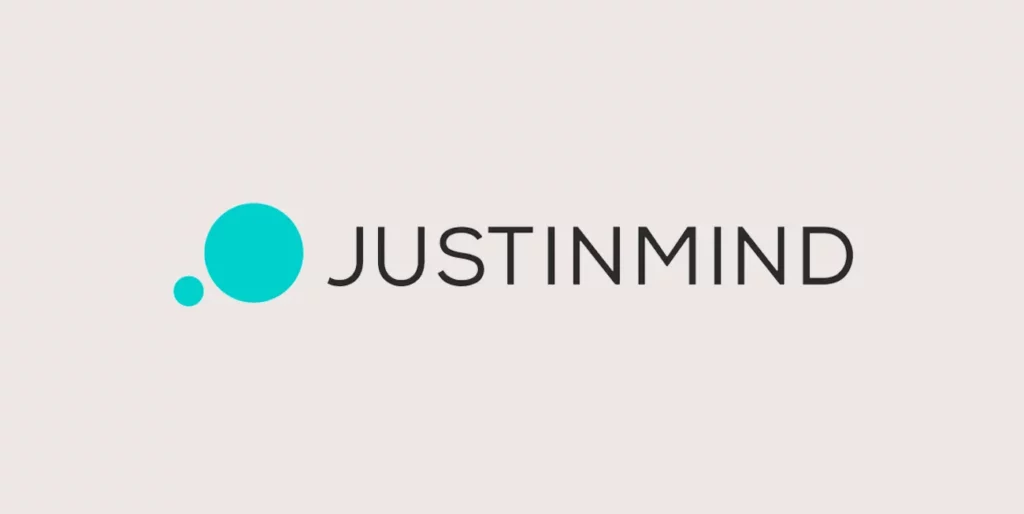 Justinmind is a tool that helps you create prototypes for web and mobile apps. It comes with a drag-and-drop interface and a wide range of features, making it easy to use. Justinmind also offers pre-built templates and libraries of UI elements to help you get started quickly.
Justimind has a very interesting feature – responsive prototyping, which allows the prototype to adjust to any mobile screen size and resolution. Like all tools we write about in this article, Jutinmind comes with a set of great features such as Interactive UI components, specification documents export, integrations, plugins, or free design templates. A free version is available, but it has some limitations. The professional version costs US$19/mo.
Marvel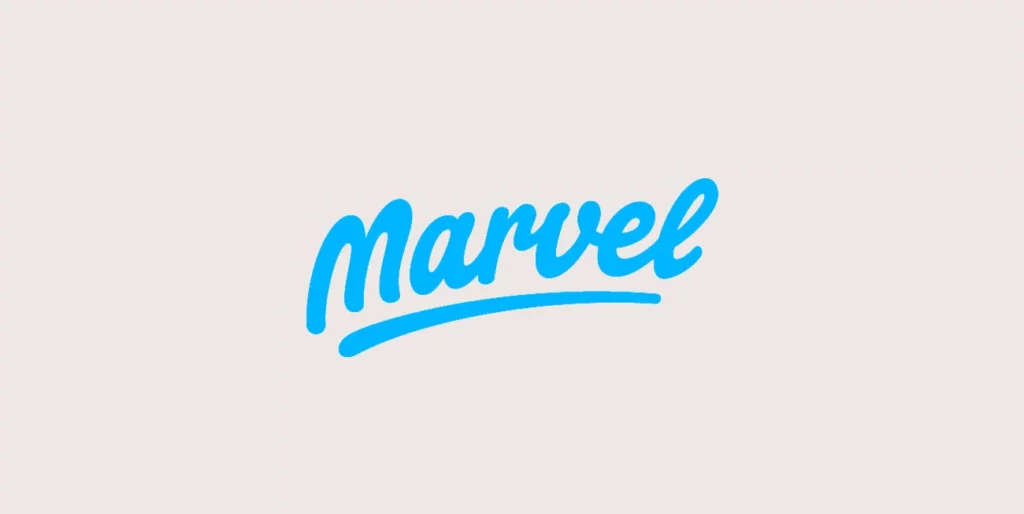 Marvel is a prototyping tool that will let you forge your mobile app idea into an interactive prototype in no time! Once you have the initial designs of your app, you can start inserting them into Marvel without writing one line of code, which means that you don't have to have a development team backing you up. Marvel has a motto, "If it has a screen, Marvel supports it" it means that with this rapid prototyping tool, you can create prototypes for all iOS and Android devices you can think of.
Like most tools we present here, Marvel also has a drag and drop functionality, thanks to which you can create your prototype without learning the tool for hours. It is a free tool, but you can expand its capabilities with subscription plans.
Framer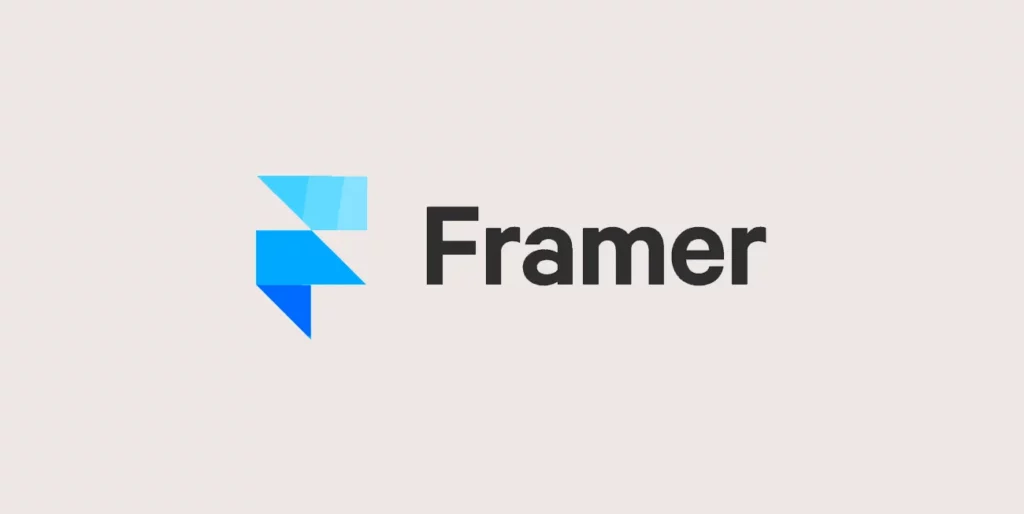 Framer is a tool for interactive prototyping. In other words, it allows you to turn your static screens into an interactive experience. Just like in Marvel, with Framer, you don't need to write a line of code to create an app prototype – the drag and drop interface will help you do that.
The advantage of Framer is that it supports both iOS and Android devices, so you can be sure that your app will look good on both platforms. Framer is not a free tool, but it offers a free trial, so you can try it out before you decide to buy it.
Origami Studio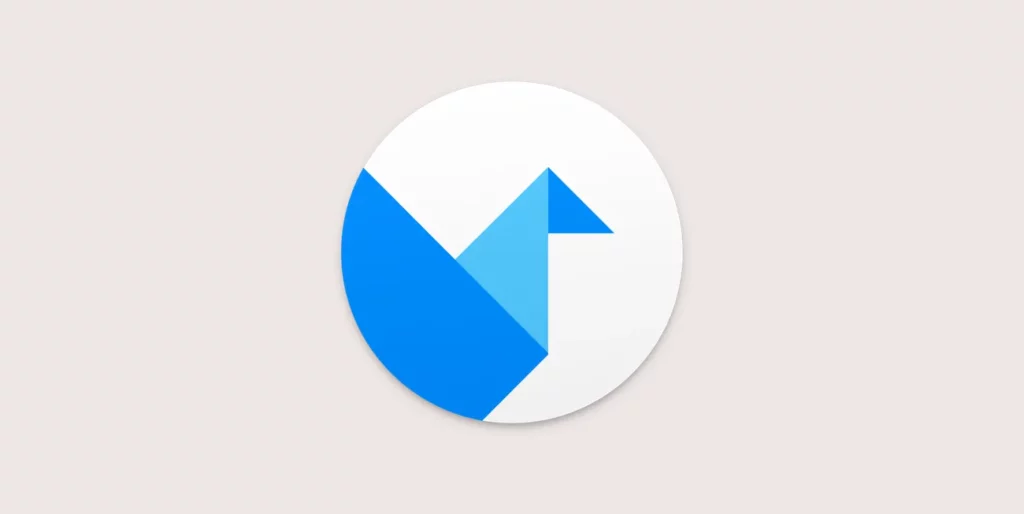 Origami Studio is a tool from Facebook that allows you to create interactive prototypes for mobile apps. Unlike Framer, Origami Studio only supports iOS devices. However, it offers a wide range of features that will help you create an interactive and realistic prototype of your app.
With Origami Studio, you can do things that no other tool allows you to – connect to native APIs! It means that you can access the photo library, audio metering, haptic engine, GPS data, and even accelerometer and gyroscope! And best of all, Origami Studio is a free tool!
Flinto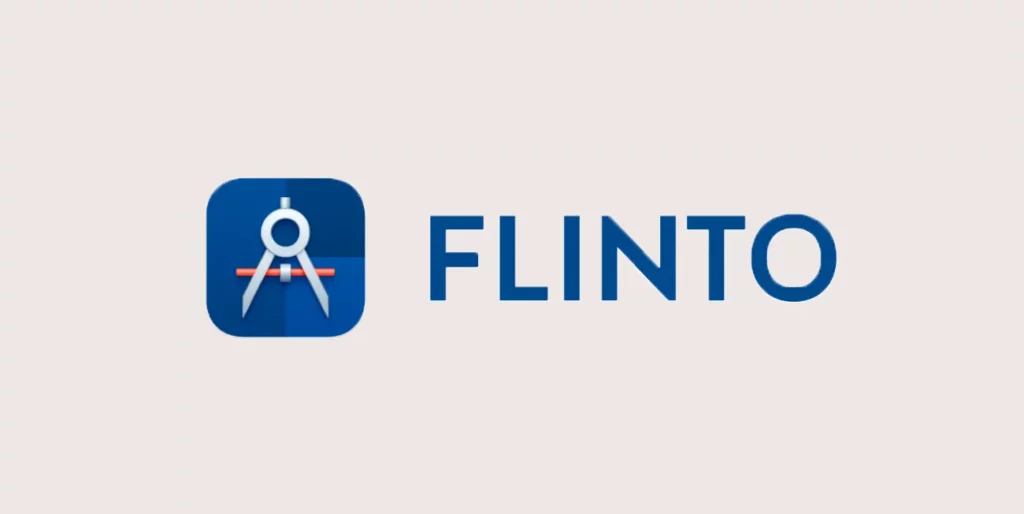 Flinto is software that allows designers to create interactive and animated prototypes of their app designs. The biggest drawback of this solution could be that it can be operated only on Apple's Mac computer. However, Flinto will be a great option for your prototyping needs if you have such a device.
It has dozens of features: Figma & Sketch Import possibilities, animated transitions, dribbble Integration, access to the haptic engine, micro-interactions, and many more! The most interesting feature of this tool is a "Preview & Share" option, thanks to which you can test prototypes immediately on a WiFi-connected iOS device. It is a paid solution but has a 14-day free trial.
Mockplus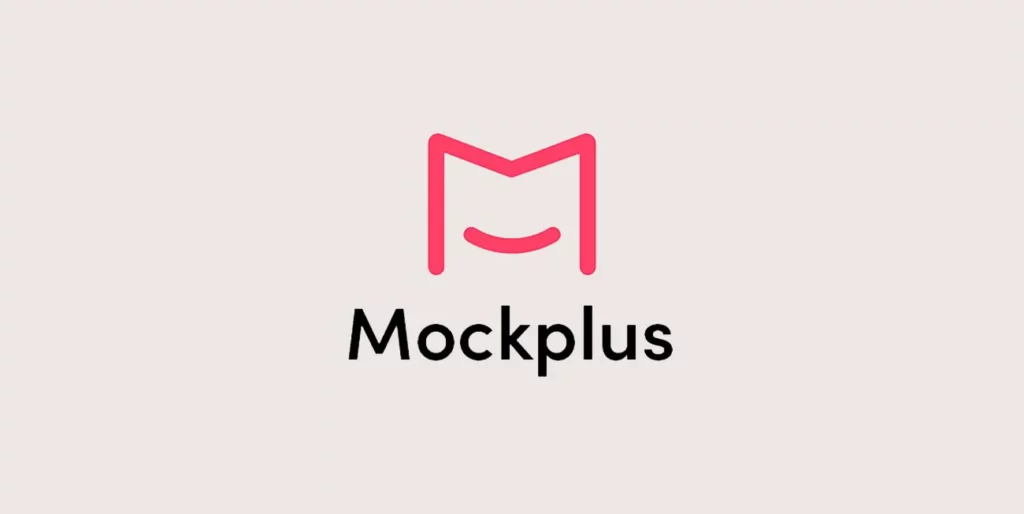 Mockplus is a cross-platform prototyping tool that allows anybody to produce mockups for their product rapidly. Regardless of the platform, you may quickly turn your concept into a product mockup.
Mockplus is a prototyping software that allows you to design and test a low-fidelity prototype. Although Mockplus' capabilities are modest, you may make dynamic prototypes with an extensive library of UI elements that it comes with. Like most solutions collected in this article, Mockplus is a free tool that can be extended by paying for a subscription plan, which costs $10.95.
Conclusion
There are also other great prototyping tools available on the market. Some of them were created specifically for mobile app prototyping, while others can be used for web and desktop applications as well. Each of these solutions has its own advantages and disadvantages. It is worth trying out a few of them to see which one best meets your needs. Whichever tool you choose, remember that the most important thing is to create a high-quality and user-friendly prototype!